Titicaca Lake, Machu Picchu & Amazon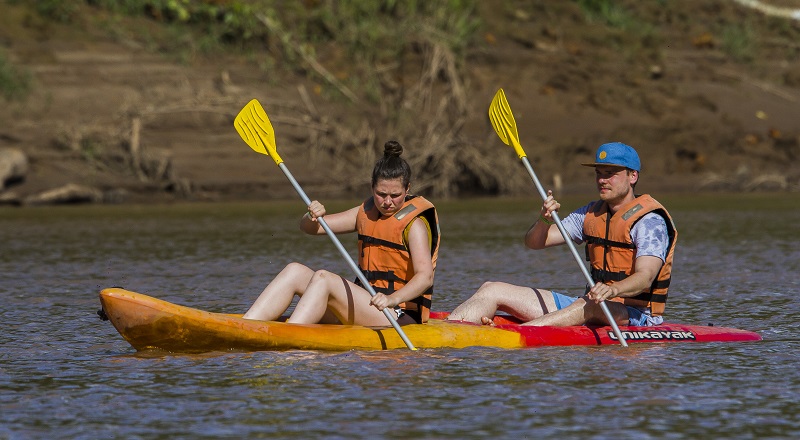 A megadiverse country of wonders and possessor of an ancient legacy and past. They say there is a Peru for every person.
It is the coast, the Andes, and the Amazon: culture, adventure, and nature. Lima, Cusco, Puno and Machu Picchu
Puerto Maldonado are the gateways to its Amazon and astounding biodiversity: enviable landscape and sublime vistas.
Peru is fine food and folklore, but it is mainly Culture and Nature: Puno, Lake Titicaca and Machu Picchu cultural and natural destinations inscribed on UNESCO's World Heritage List. Living cultures, friendly people, and exquisite food.
DAY 1: Arrive in Lima
We will welcome you to Peru at Lima International Airport. Then you will be transferred to the Miraflores area for your accommodations. Night in Hotel.
DAY 2: Flight to Juliaca/Puno – City Tour
Today we will be transferred to Lima airport for our flight to Puno located southeast of the Andes where we will enjoin their unique culture and gastronomy. As soon we arrive in Puno we will be transferred to our hotel for our checking-in. After Lunch, we will do a city tour and some view of the amazing Titicaca Lake which we will explore the next day. Dinner and Night in Hotel.
DAY 3: Titicaca Lake: Uros, Tequiles Island
After our delicious buffet breakfast, we will get ready for our full day by boat around the most amazing place Titicaca Lake and its island. We will visit the Uros where they will explain their culture in general there. Then Tequile Island will be our place for lunch with a special welcome for our arrival. After our great experience along the several islands at the huge lake we will back in the afternoon to our hotel for a massage and sauna. Dinner and Night in Hotel.
DAY 4: Bus to Cusco – City Tour
Today we will d bus drive to Cusco City. The paved road provides a very comfortable ride with the chance to enjoin the mountains and peaks along the Andes on our way which we can top at any time according to the area. We usually arrive in Cusco at noon at our hotel and then have lunch to delete their local gastronomy. Then we will visit the Koriccancha temple to learn part of the Inca history and their treasure. Then we will visit the Cusco Museum and Main Square. Dinner and night in Hotel
DAY 5: Sacred Valley and Inca Ruins
After breakfast, we will visit several Inca ruins, and an artisanal market outside Cusco town. After buffet lunch, we will visit Sacsay Huaman where the most popular Inca celebration happens "the Inti Raimi". After our full day of culture, local cuisine, artisanal craft, and cloth we will back to our hotel. Dinner and Night in Hotel
DAY 6: Machu Picchu Time
We will be transferred to Poroy train station for our train ride for 3 hours to Aguas Calientes town where we will take a private bus for 25 minutes up the mountains to get to the Inca site entrance. There we will enjoin the wonder of the world for the rest of the morning "Machu Picchu". We will back to Cusco late afternoon for dinner. Night in Jose Antonio Hotel.
DAY 7: Morning flight to Puerto Maldonado – Lake Sandoval
Today we will change habitat from the Andes into the Amazon Rainforest. We will take the morning flight to Puerto Maldonado and there we will be welcome and transferred to the Main River to start our short boat trip to the entrance of Lake Sandoval. There is just one access trail from the river dock to the beginning of the lake where we will board a small boat with paddles to navigate along the amazing lake and cross to the other side where is located our lodge to stay. Night in Sandoval Lake Lodge.
DAY 8: Enjoin the Amazon
Early navigate by boat around the lake looking for Monkeys, Giant River Otters, Toucans, Macaws & Parrots. Then we will tie walking along the forest and late afternoon we will navigate along the lake. In the evenings we will try to find Black Caimans. Night in Sandoval Lake
DAY 9: Lake Sandoval to Puerto Maldonado
Today will visit a canopy walk and tower and you will have a chance to a Zipline or Cayac on the River. Afternoon fishing for Piranas. Dinner & Night in Puerto Maldonado
DAY 10: The Biggest Macaw Clay Lick – Flight to Lima
Early drive for 40 minutes to arrive at a small village located on the river bank of Tambopata River where we will get in board our boat to navigate for another 40 minutes upstream where one hundred Macaws, Parrots, and Parakeets gather on the tree tops waiting for the best opportunity to fly down and perch on river bank cliff to eat some clay as part of their food cycle that they do every morning. We may also find other species of birds as Guans, Pigeons, and even howler monkeys like this particular with tasty clay to eat for them. As the area is open we might see also some toucans or raptors soaring in the sky. After this amazing and unforgettable experience, we will back to Puerto Maldonado for our last lunch together to celebrate our amazing holiday in Peru. Then we will transfer you to the airport for your late afternoon flight to Lima and Connections
| | |
| --- | --- |
| TOUR TIME | 10 DAYS & 9 NIGHTS |
| GROUP SIZE | From 2 People |
| TOUR DATES | Book at any time all year around |
| PRICE PER PERSON | US$ 2,500.00 |
| SINGLE SUPPLEMENT | US$ 400.00 |
| | |
| ACCOMMODATION | Comfortable places with private services |
| EASY OF TRAVEL | Easy to moderate |
| PHOTOGRAPHIC CHANCE | Excellent |
| INCLUDE | Domestic Flights, Hotel, full meals, train trip, entrance fee, transport, guide |
| NOT INCLUDE | International flights, any alcoholic drinks, laundry, phone calls, extra activities |